Enjoy electric or non-electric campsites at pokagon state park campground. The park also has a large Group Camp and five Youth Tent Camps. The Camp Store will have any last minute needs.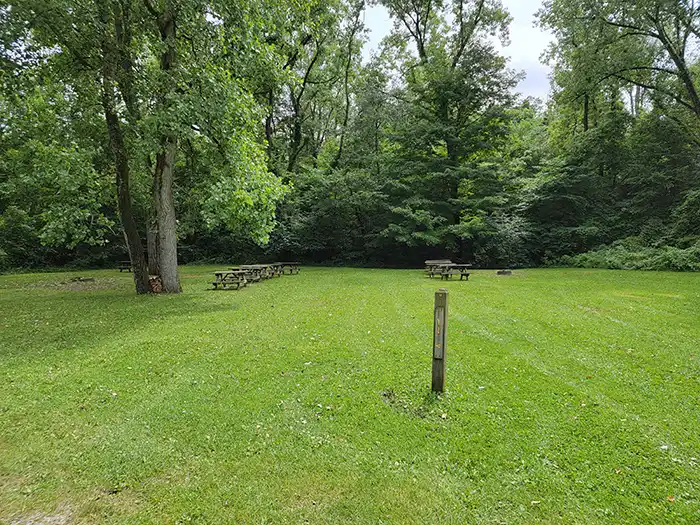 The Youth Tent Area at Pokagon State Park, which has 5 camping areas, is for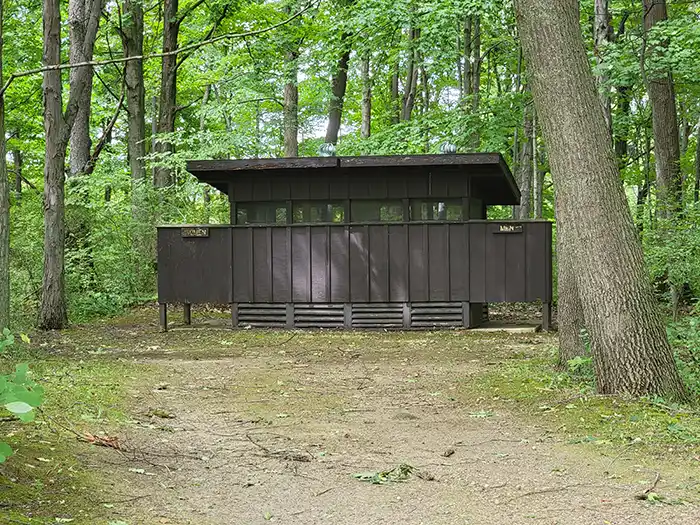 Youth Tent Camp sites include
Pokagon State Park Campground features 73 non-electric (Class B) sites in Campground 2. These campsites include: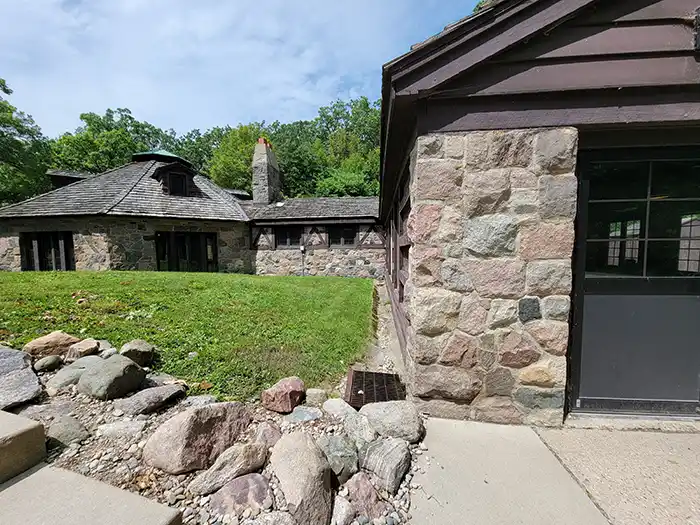 The ADA accessible Group Camp has 12 cabins with an occupancy of 6-8 per cabin (for a total of 78), and a counselor cabin with an occupancy of 14. It also has a well-equipped commercial-style kitchen, dining hall, craft room, outdoor wash station, 2 bunkhouses that sleep 18 people each, basketball court, volleyball court, picnic tables, charcoal grills, seasonal dock, lake view, and parking for up to 21 vehicles. Capacity of 120 May-September; capacity of 50 November-April.
Following are the standard camping rates from late April through early November. For rates outside of these dates, call Pokagon State Park directly at XXX. Rate information is also available when you make online reservations.
All Pokagon State Park guests, including campers and Inn guests, will pay a one-time entrance fee upon arrival.
NOTE: Listed rates do not include taxes. Rates are subject to change throughout the year.
Electric (Class A) Campsites
Non-Electric (Class B) Campsites
(10 people at $2 each, additional people are $2 each)
Winter Camping: When the temperatures begin to fall in November the campgrounds switch to winter rates and services. Campground 3 is open all winter, with one heated comfort station (modern restrooms/showers) and water available. Regular rates and services resume in mid April.
Reservations for the campgrounds at Pokagon State Park can be made up to 6 months in advance. There are now 2 ways to make reservations
All campsites are now reservable, so reservations are recommended. Campsites not reserved are available on a "first-come first-served" basis, but you cannot count on their availability, especially during the summer.
Holiday Weekend Minimum Stay
On holiday weekends campers are required to reserve three nights. For all major holidays within the reservation season, if the holiday is on a Friday the required stay will be Thursday through Saturday. If the holiday falls on a Monday the required minimum stay will be Friday through Sunday. If the holiday falls on a weekday it will just be a regular one night minimum stay
Changes or cancellations made up to the close of the business day prior to your scheduled arrival date will result in a $10 cancellation fee per reservation. For cancellations made on or after your scheduled arrival date you will forfeit the first nights camping fee and may be subject to additional fees per reservation, and you must contact the campground directly
There is a requirement of two nights on the non-holiday weekends: Friday & Saturday or Saturday & Sunday.
Campers are limited to a maximum stay of 14 nights. After 14 nights the campers must vacate the property for 48 hours before they can reregister for an additional stay
$5 site/date/property change, made through the call center only. Transfers not done on the day of or after arrival. Reservations may not be transferred to dates outside the reservation season at the property requested. The park does not give refunds for unused days
Note: Fees, operating hours and other details may change during the year. Swimming pools and beaches may close toward the end of the summer when lifeguards are unavailable.
Please do your part to make sure everyone has a safe and enjoyable camping experience.