Pokagon State Park is home to two beautiful sand volleyball courts near the swimming beach by the Potawatomi Inn. These courts are available on a first-come, first-served basis, so make sure you get there early to snag a spot. You may also find a volleyball court set up on the beach by the Beach House.
If you're looking for some friendly competition, Pokagon State Park is the perfect place to come and play. So bring your own ball and get ready for some fun in the sun!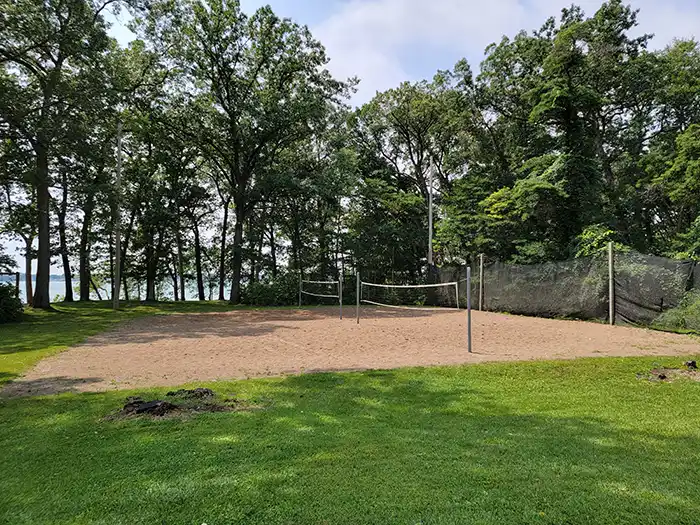 Bring your own equipment to play on the public basketball and volleyball courts at Pokagon State Park.